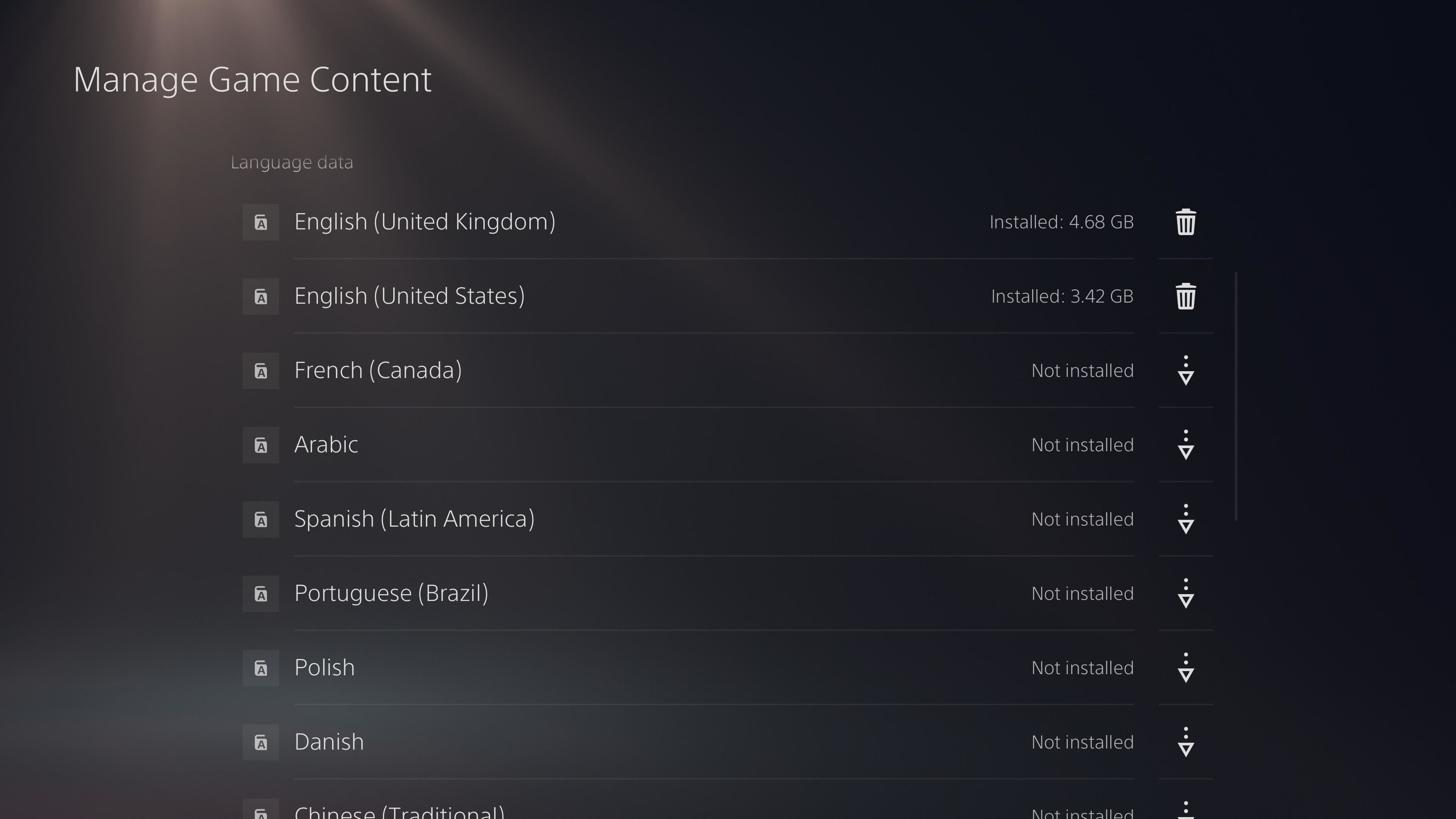 Additional languages are accessible for PlayStation®5 players through downloading language data add-ons.
To access and start downloading your preferred language, please follow these steps.
In the [Games home screen], scroll all the way to the right and select [Game Library].
Highlight LEGO Star Wars: The Skywalker Saga from your Installed Game Library
Press the Options button on your wireless controller and choose [Manage Game Content]
Additional audio language packs are displayed here and can be queued up for download by selecting the download arrow icon next to your preferred language.
The audio language can then be chosen in-game by selecting [Change Language] at the title screen.