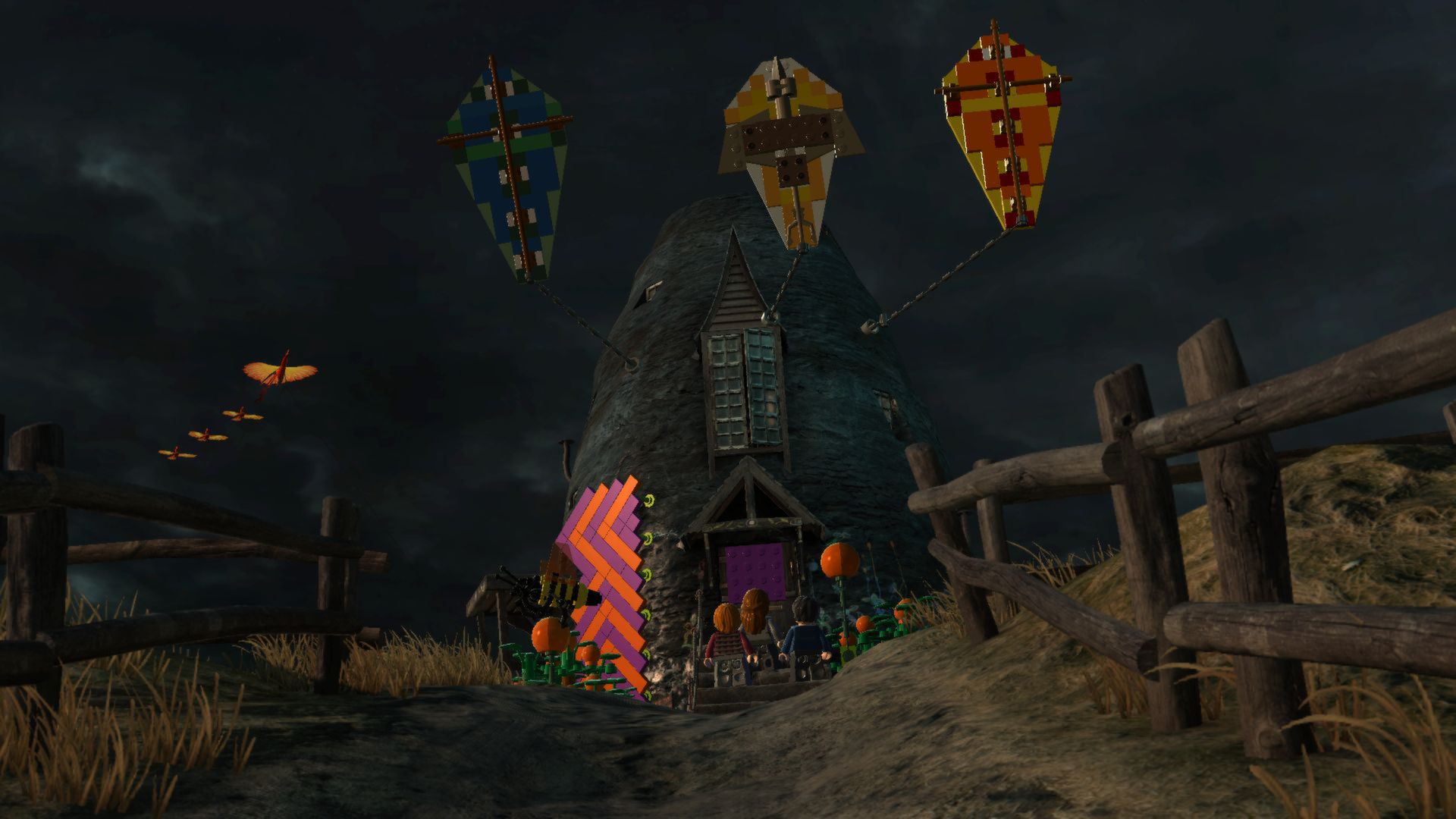 If you are missing a collectible, entering one of the codes in this article may help. These codes are to aid players that are unable to collect a collectible in the game, which is preventing them from reaching 100% competition. The codes given below will only work on missing Gold Bricks, Character Tokens and Students in Peril. The codes can only be used once you have reached 90% completion rate. Using the codes before this point will have no effect. These codes will only work when entered into the cheat code board in The Weasley Wizard Wheezes shop found in Diagon Alley.
IMPORTANT NOTE
If you are missing more than one collectible, you will need to enter a code for each missing collectible. However, you must enter each cheat one after the other without exiting the shop, otherwise the process will not work and the codes that you have entered will become invalid.
After using the codes and reaching 100%, you will need to pass a save point by entering any Free Play level and selecting ''Return to Leaky Cauldron' -> 'Save and Exit'. If you don't save the game correctly, you may lose your progress and previous percentage completion.
How to use codes
Load up LEGO Harry Potter: Years 5-7
Select Load Game
Select your saved game (This will needs to be 90% complete or more)
Go to the Diagon Alley shops and enter the Weasley Wizard Wheezes shop (the large Purple and Orange Joke shop)
On the ground floor, walk to the left to the Jack in the box code enter board
Enter the code for the missing collectible (if you are missing more than one collectible, be sure to enter each code one after the other. Do not leave the shop between entering codes or they will become invalid!)
After successfully entering the code or codes, press start to pause the game to check the percentage; it should now read 100%.
Leave the shop and go to the Leaky Cauldron
When in the Leaky Cauldron, stand on the level select pad, Select any level and select 'Free Play'
When in the Free Play level, collect some studs and pause the game, select 'Return to Leaky Cauldron' and then select 'Save and Exit' from the pause menu
You should now arrive back in the Leaky Cauldron with the game at 100%! Well done!
Gold Bricks
Students in Peril
Character Tokens