Units can be upgraded by accumulating the appropriate number of Cards and Studs to complete the upgrade.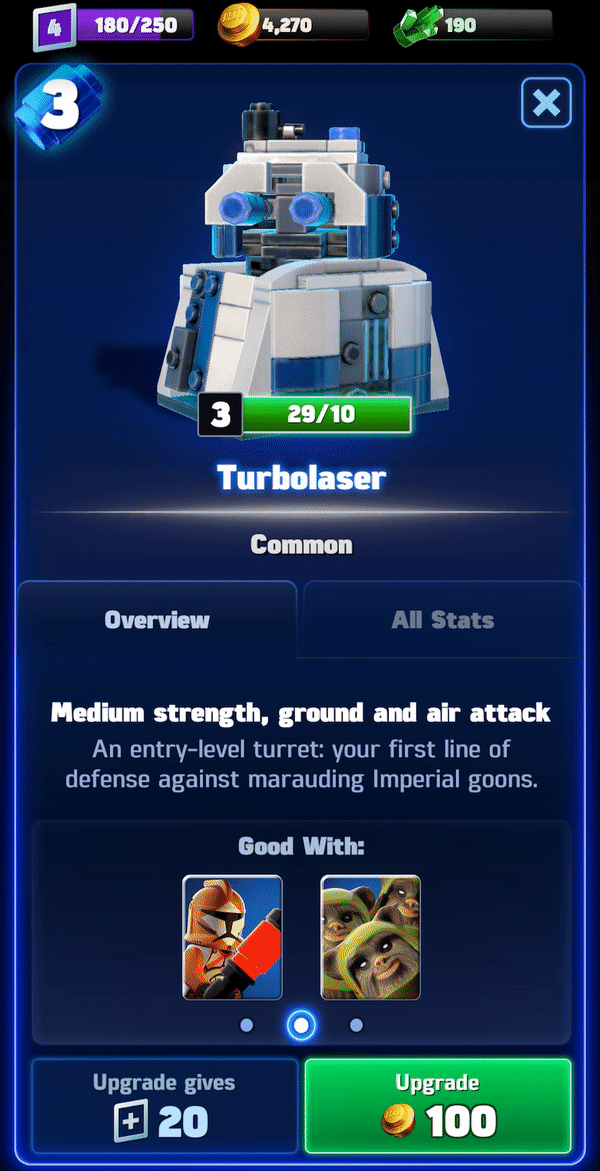 When you select a unit, you can see how many Cards and Studs are needed to upgrade that unit. Each time you upgrade your units, you earn experience points that go towards leveling you up as a player. This level can be seen in the top left corner.

Cards can be purchased from the shop using Crystals. The cost will vary depending on the rarity of the card is and the quantity available.

Your card shop will update every 24 hours and will also have some free cards for you to collect!
Related Articles: